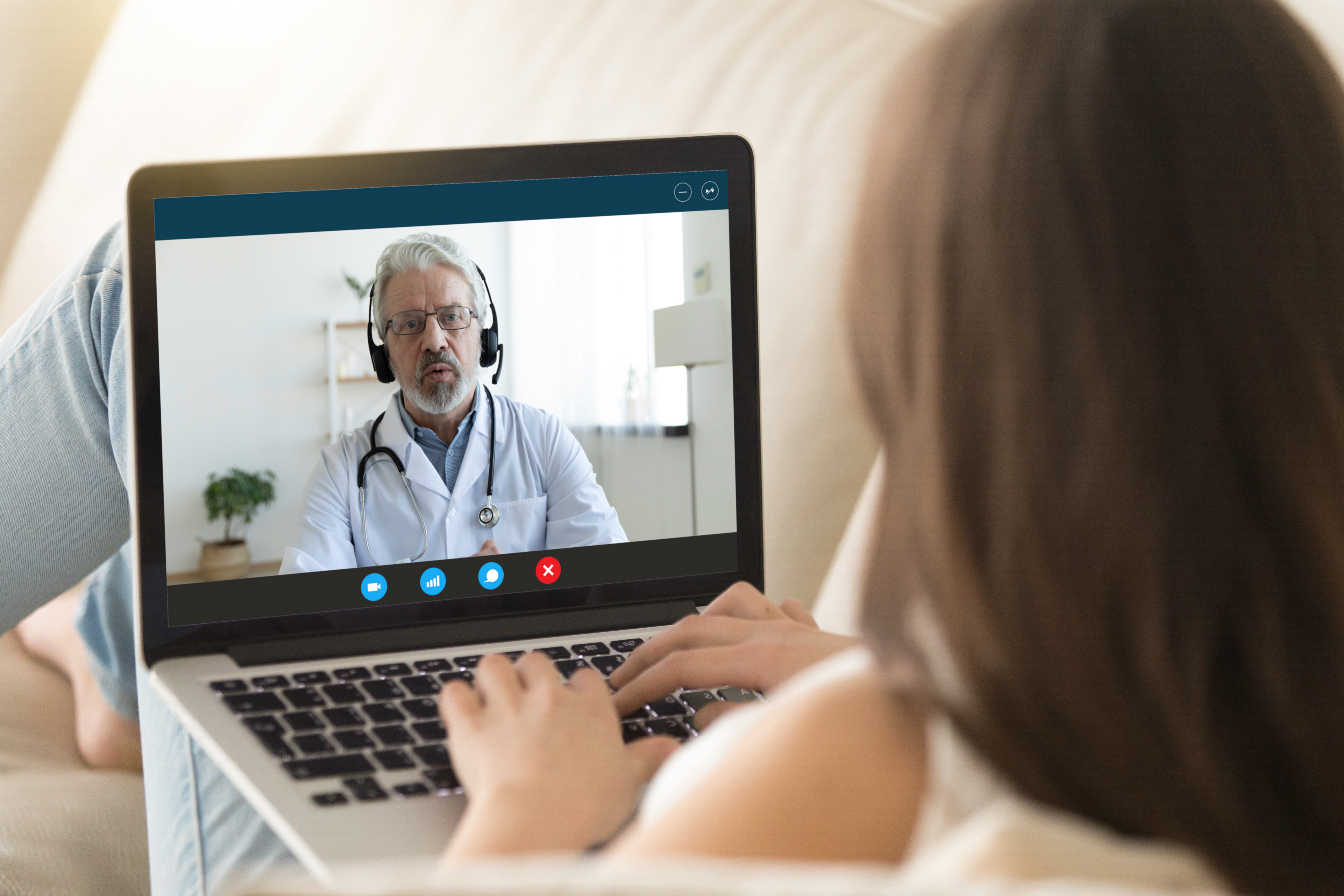 The pandemic has brought telehealth into the mainstream, and has now become accepted in Workplace injury care.
People went to work as usual, spent their free time at coffee shops, movie theaters, family gatherings, sporting events, and with friends, and found ways to enjoy a myriad of other fun and relaxing activities amongst others. Then things changed.
With change and restrictions, there came adaptability. Social distancing and mask wearing became common sites, corporations adopted remote working, theme parks redesigned queues, restaurants installed Plexiglas, and a growing number of medical practices implemented Telehealth. The pandemic changed things and the world changed with it.
Video chats have become a new normal as substitutes for school classrooms, business meetings, congressional hearings, and even music concerts. The same can be said regarding doctor's appointments. The evolution of health service online platforms has been steadily growing for years and with COVID-19 pervading throughout the United States since early 2020. Telehealth has gone from a growing option in various mediums to a safe, contactless choice— sometimes a necessity.
But what is Telehealth and how does it work? While different platforms are used and the rules and regulations surrounding it often vary by state, Telehealth can be summed up as a video chat platform used to connect doctors, patients, and others without in-person contact. The State of Florida defines Telehealth as "the use of synchronous (real-time information sharing) or asynchronous (relay of information with lag time) telecommunications technology by a Telehealth provider to provide health care services, including, but not limited to, the assessment, diagnosis, consultation, treatment, and monitoring of a patient; transfer of medical data; patient and professional health-related education; public health services; and health administration. Telehealth does not include audio-only telephone calls, e-mail messages, or fax transmissions." Before COVID-19, Telehealth was available but seldom utilized. But now, with more people looking to avoid a doctor's office, Telehealth use has grown dramatically.
Dr. Susan Nelson, Medical Director at Physicians Health Center has witnessed the evolution of Telehealth in occupational medicine over the last year and how it has affected Physicians Health Center. Nelson explained that since COVID-19, some patients are hesitant to visit a doctor's office or even leave their house given the uncertainty and fears surrounding COVID-19. In response to this, Physicians Health Center implemented a program that provides patients the ability to schedule a Telehealth visit with the stipulation being that the medical staff can provide the same level of treatment or service that would be performed during an in-person visit. Once the staff determines the patient can be seen via Telehealth, the appointment can be scheduled with the same Physicians Health Center providers that the patient would have seen had they visited the medical center in person.
While not every visit will meet the Telehealth criteria— some must be on-site for the patient's benefit at their doctor's discretion— Telehealth has proven to be a valuable tool in limiting the number of patients in a clinic and potentially preventing the spread of illness. Physicians Health Center has used Telehealth extensively in its COVID-19 surveillance programs, Nelson explained. Physicians Health Center providers are able to perform virtual visits with patients with non-severe cases of COVID-19, COVID-19 exposures, or quarantine. This allows the patients to get back to work as safely and quickly as possible while avoiding the risks associated with that person having to visit a medical center. "We don't know when this thing's going end, but it gives the patient the choice," Nelson said, "This is our life now. It's not quite the same."
But as with many things in the relatively early stages, Telehealth in workers comp does have its challenges. Some patients do not have the means to effectively use Telehealth and others want the comfort of seeing a doctor in person. Yarley Simon, a Medical Center Manager for Physicians Health Center, explained one common issue that has come up since the practice instituted its Telehealth program: "Patients are not always available, they don't pick up their phones, or they're somewhere where you can't really get reception." Simon added, "You have to have the equipment to get through with these Telehealth visits."
Still, for those who can, Simon said, "It's easier access for the patients that don't feel comfortable or safe coming into the offices to treat them and having that one-on-one interaction. "Simon concluded that in-person visits are still the primary method of treatment for most injury cases and the services Physicians Health Center offers but those that have used Physicians Health Center's Telehealth have experienced its benefits. "It's definitely going to be used more than before. People got a taste for it and they know that it's always an option. Before, people were kind of leery of it or not too sure of how it works. Now, most people have had to do it for one reason or another - it's a great tool" Simon said.
Physicians Health Centers' Telehealth program offers extended service beyond its regular business hours from 6:00pm to 10:00pm Monday through Friday and 9:00am to 6:00pm on weekends. Specific information on Physicians Health Centers' Telehealth program, including our Telehealth COVID-19 monitoring program, Telehealth services, Telehealth authorization, Telehealth FAQ, and more can be found at www.physicianshealthcenter.com under the Telehealth tab. Here you will also find other services available through Physicians Health Center.